Tonight Burn Notice will have a prequel movie, The Fall of Sam Axe, so if you are a fan of Bruce Campbell, here's another movie all about him. On Saturday, HBO will have a film, Cinema Verite,  that looks behind the story of the first reality series that aired on PBS in the 70s, "An American Family." After a two month hiatus to make room for Mr. Sunshine, Cougar Town is back, but it returns on Monday night and then goes back to its normal Wednesday night spot. NBC will be burning off episodes of Chase starting on Saturday night where the show hasn't been announced as canceled, but might as well be. Also, this week Parenthood and Archer will have their season finales. Archer has been renewed for a third season, and even though it hasn't been announced yet, it is a safe bet Parenthood is coming back too.
Pick of the Week
Doctor Who
Channel: BBC America
Time: 9/8c
Starring: Matt Smith, Karen Gillan, Arthur Darvill, Alex Kingston
Premieres: Saturday, April 23
Trailer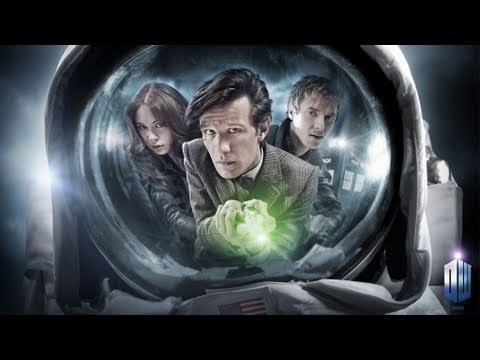 Synopsis: The show will actually film in the U.S. for the first time ever for a few episodes where the Doctor needs help from Nixon. Also Neil Gaiman wrote the fourth episode this season.
My Take: I love that there is a married couple as the Doctor's companions and they actually kept it going. I thought they were going to ditch Rory so I'm glad they didn't. I'm very excited about the Neil Gaiman episode too. It should be awesome!
__________________