Thor is kicking off the summer movie season with the first superhero movie of the year. There are two romantic comedies debuting this week as well. I'm not sure if Something Borrowed is better as a novel it is based on, but the movie appears to be a shallow wreck. Jumping the Broom is a mix of romantic and family comedy with a good cast that elevates it higher than the concept would make it out to be.
In the limited releases, Hobo With a Shotgun joins Snakes on a Plane for sharing the plot in the movie title, The Beaver involves Mel Gibson and a talking puppet, and Passion Play is a movie that was so horrible it was supposed to go straight to DVD but then got this limited release for reasons unknown.
Nationwide Releases
 Thor

 Something Borrowed

 Jumping the Broom
Thor
Directed: Kenneth Branagh
Starring: Chris Hemsworth, Natalie Portman, Tom Hiddleston, Anthony Hopkins, Rene Russo, Stellan Skarsgard, Jaimie Alexander, Kat Dennings, Ray Stevenson, Josh Dallas, Tadanobu Asano, Idris Elba, Clark Gregg, Colm Feore
Trailer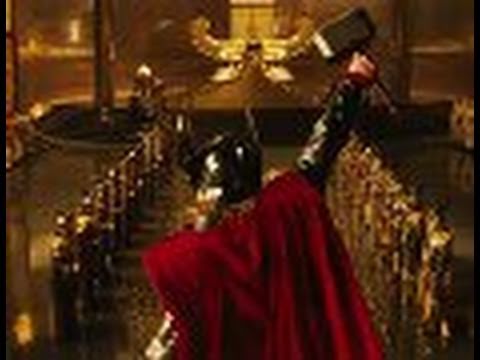 Synopsis: The God of Thunder gets exiled to Earth since his ego gets too big for him and he has to figure out how to get back to his home.
 RT Score: 77%
RT Consensus: A dazzling blockbuster that tempers its sweeping scope with wit, humor, and human drama, Thor is mighty Marvel entertainment.
___________ Continue reading "Movies Opening May 6, 2011″